Children and teenagers love hoverboards, it's an undeniable fact. They discovered it thanks to their favorite singer who used it in his last clip or thanks to their school friends who now ride in hoverboard to join the school.
Whether it is to move from one place to another or simply to have fun with friends, the self-balancing scooter is popular among young people.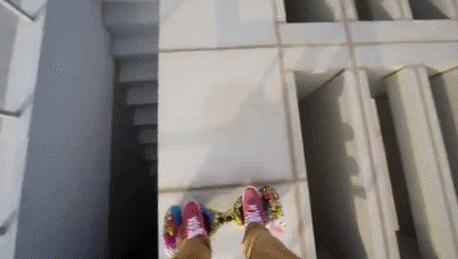 If you are here, you are interested to buy the best hoverboards for Kids. You may want to buy one soon or offer one to your kid but you have some questions.
Is it a good gift for your toddler? Or maybe do you want to know at what age can we buy hoverboard or which model is best suited for each age?
Keep reading this article till the end, in this article you will find answers to all your questions.
At what age can we Hoverboarding?
There is not really a set age limit for hoverboarding. It is important that your toddler already has a good balance. It is also recognized that children learn much faster to handle the machine than adults. It's all about finding the right device for the right age.
Read our great guide on Fastest Hoverboards, and pick the one to win the race.
Which model is Best for Kids?
The answer to this question will depend on the weight of your child. Indeed, the hoverboards are equipped with sensors that, thanks to the position of the detected body weight, activate the engines of the hoverboard. If this weight is not enough, the sensors will not detect anything and the hoverboard will not work.
For example, most adult hoverboard models require a minimum weight of 20 to 30 kg. There are, however, suitable hoverboards for lower weights. This weight of 20 to 30 kg is the average weight of a child between 6 and 7 years, we can classify the hoverboards for children in 2 categories: hoverboard for children from 3 to 7 years and hoverboard for children from 7 years (see bottom-line of each product reviewed).
Note: Never drive without a helmet, knee pads, and elbow pads! Especially at the beginning of an exercise phase is necessary, which is quite associated with falls. Do not underestimate the speed of 12 km / h either. This may sound slow at first, but it does not feel slow at all if you move only with balance shifting.
Hoverboards for Kids Comparison Table 2023
5-Stars Pick | Top Quality | Best Prices
Best Hoverboards for Kids 2023 Products Overview
1.EverCross 8.5: Hoverboard for toddlers (Recommended)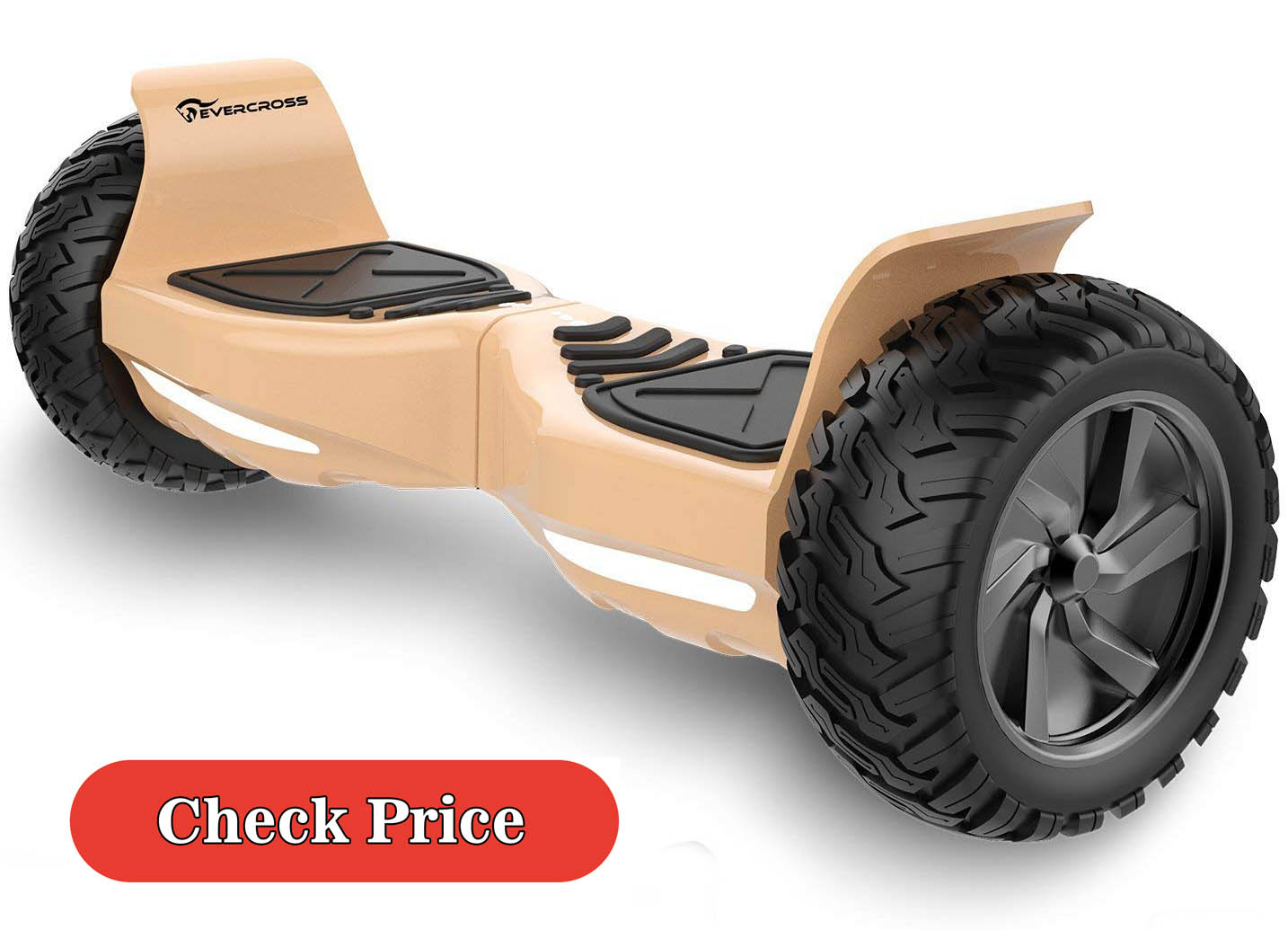 This hoverboard includes two separate engines, 350 watts each, totaling a total power of 700 watts, which allows the product to be able to support and move a weight of up to 150 kilos on its surface.
Power and operation
So that you can circulate with comfort, this model offers you a system of two motors of 350 watts respectively. A high power that allows moving up to 150 kilos of weight on its surface efficiently, placing the team at the top of any comparison of hoverboards in terms of load capacity.
Once in operation, this equipment can reach speeds of up to 15 kilometers per hour, also having an automatic balancing system that makes it easier to maintain control. A control that you can maintain properly thanks to its three selective speed modes, with which to choose the one that best suits you according to the terrain and the routes you want to make.
Autonomy
In order to properly feed the two motors included in this product, the hoverboard incorporates a battery of good capacity and performance. So the performance of that product even allows us to circulate for about 15 to 17 kilometers with just a load. A variable distance depending on the speed at which you roll and the weight you place on the hoverboard, as usual.
This efficiency in the battery is also present when charging it, so you do not have to wait too long. That's why the battery stays fully charged in a time of 2 or 3 hours approximately. A short time that prevents having to wait a long time to return to roll wherever you want.
Pros
Intelligent App both work on Android & ios & Bluetooth music functions
High-quality electronic balance control chip
Very Economical
Cons
This model has a maximum speed of displacement of 15 kilometres per hour, somewhat lower than other models in the market
Bottom-line:  The EVERCROSS 8.5 "model is one of the most powerful and resistant hoverboards on the market, with which you can take control of the city and move comfortably at speeds of up to 15 kilometres per hour & recommended for above 7 years old child.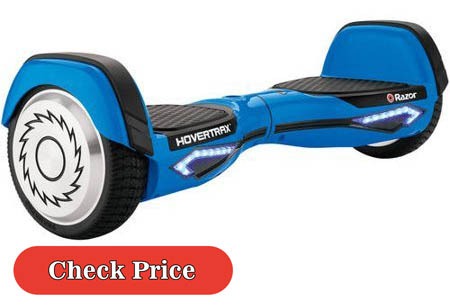 This Razor Hovertrax 2.0 is one of the sturdy and smartest modal of hoverboard on the market; You can walk with it at a speed of up to 9.6 kilometer per hour. It is also stable for its large size wheels, 6.5 inches, which fit the different surfaces that you have to expose them. The weight of the equipment is only 13 kilograms and can support up to 120 kg.
The battery of this model is also Samsung brand, made in lithium  36 volts; You can use it as many times as you want to be rechargeable and, in addition, it has an energy saving mechanism through its automatic shutdown.
Speed: your maximum speed is 9.6 kilometers per hour, so you will save more time than if you are walking normally.
Capacity: this model can be used by a large number of people since its capacity is 100 kilograms.
LED: includes LED lights on its back so that other people can notice your presence even in the dark.
Pros
The strong double engines help the hoverboards to adjust more diverse terrains.
It's an all-terrain hoverboard.
The self-balancing system that improves safety. Almost anyone can ride on it.
UL 2272 certified
EverBalance Technology
It has LED light bars
Smart battery management system
1-year warranty
Bottom-line:  There is very little hoverboard model for children under 7 years old. These hoverboards have the distinction of having a lower power and being slightly reduced.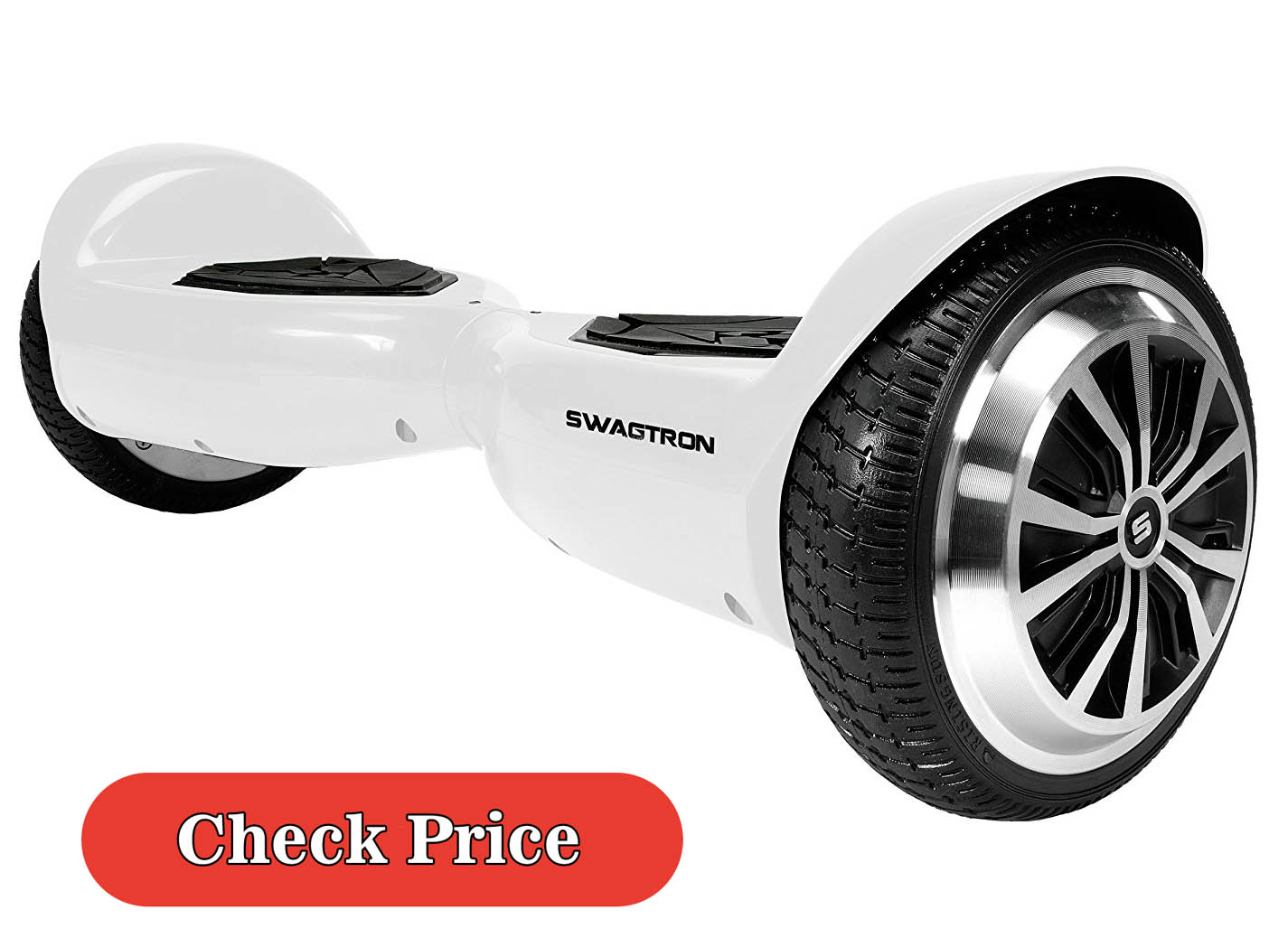 This Run & Roll model allows you to overcome slopes of up to 30 degrees, for its powerful 700W engine, which will give you a speed of 11.2 kilometres per hour. As for the autonomy of displacement, it is 20 km.
It has an integrated Samsung brand battery, which gives you the reliability of its performance and quality; It is rechargeable and you will only need 2 hours to be ready to use. Bring a UL listed charger included with the purchase and you will have a status indicator to know when it is about to run out.
Its manufacturing material is made of aluminium alloy, which is very resistant both to the weight of the person, which can be up to 120 kilograms and to the small blows that can occur. The hoverboard only weighs 10 kilos, so you can transport it without much effort.
Pros
It has a learning mode for new rider
This model is perfect for little feet
Extremly robust and economical price
Bottom-line:  Its a rider for every level but specially design for entry level. this is standard size hoverboard model for children under or above 7 years old.
4. Segway Mini Pro: Safest Hoverboards for Kids (Editor's Choice)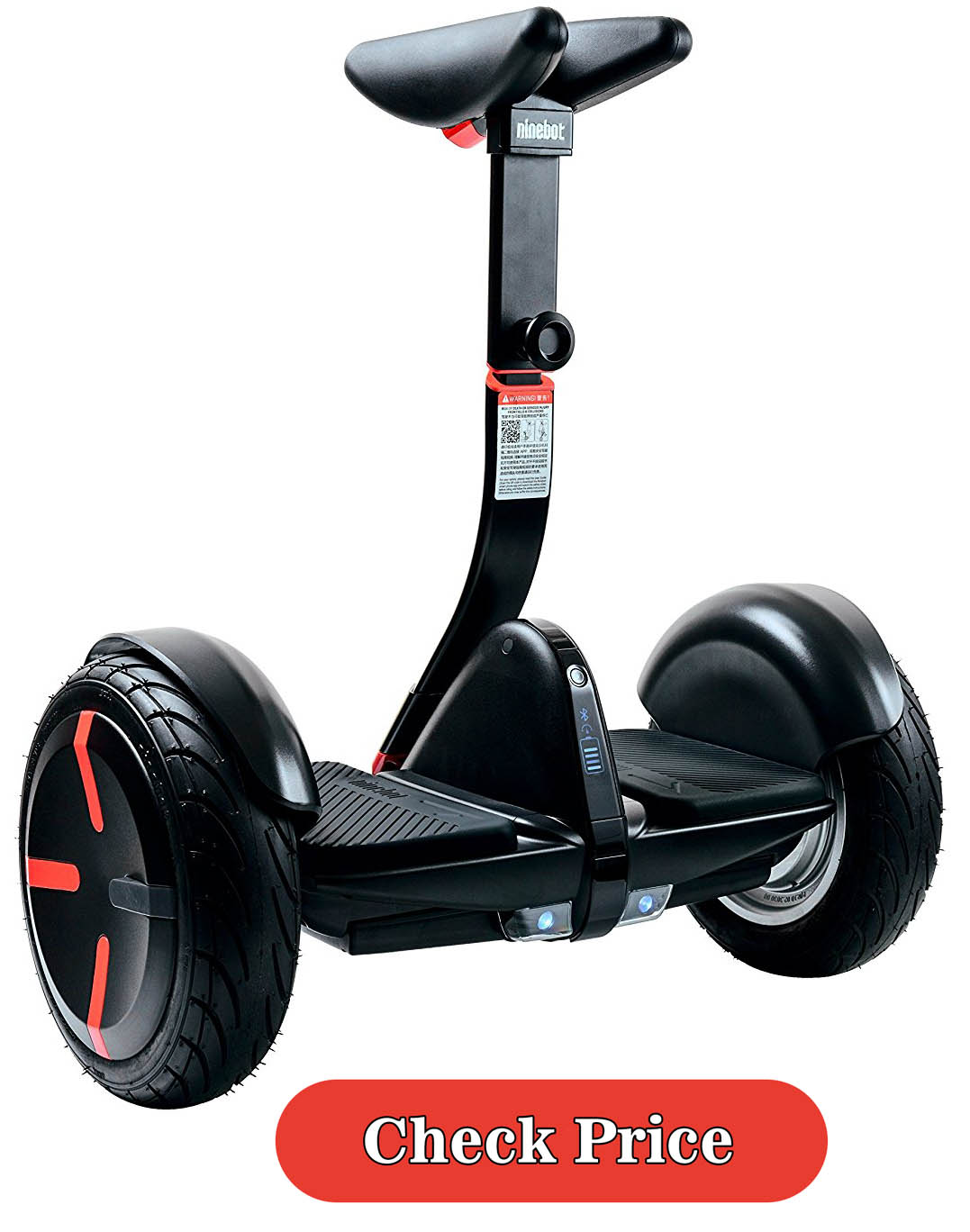 We almost dare to say that this model Segway Mini Pro is one of the most complete hoverboard currently on the market. It has two electric motors that provide a maximum power of 800w. Reaching a maximum speed of 16km / h and a range of 25km .
The other big difference with respect to the competition is the possibility of being controlled remotely through an Android or iOS mobile device - there is no need for anyone to be on top of it - which in turn needs the corresponding application. The vehicle even has an anti-theft system that jumps when someone other than you tries to ride on it.
MiniPro is relatively light, with 12 kilos of weight it will be easy to put in the trunk of a car. There is no lack of LED lighting systems in every angle of the vehicle
its wheels are not simple rubbers, but they can be inflated and have a considerable height of 10.5 inches.
The next thing that makes it different is the ' Knee Control Bar ', a bar that we have between the legs at the level of the knees and that serves so that the driver has a higher level of stability and more easily perform the steering task.
No less important is knowing that we are facing a completely electric vehicle, with the ability to move at 16 kilometres per hour, with an autonomy of 22 kilometres.
Pros
Most Reilable and Trusted brand in the field of self-balancing scoooters
Engineered to overwhelmed slopes, humps and other ordinary hurdles
It has customizable LED taillights controlled by  smartphone App comptable with Android/IOS
It has an Anti theft system, remotely controlled by App
It has UL 2272 certification, which means it has passed the safety tests, such as crash test, temperature test, drop test, crash test and more.
Bottom-line:  Its a rider for every level but especially design for mini children's. This is standard size hoverboard model for children under or above 7 years old.
5. SagaPlay F1: Hoverboard for 10 year old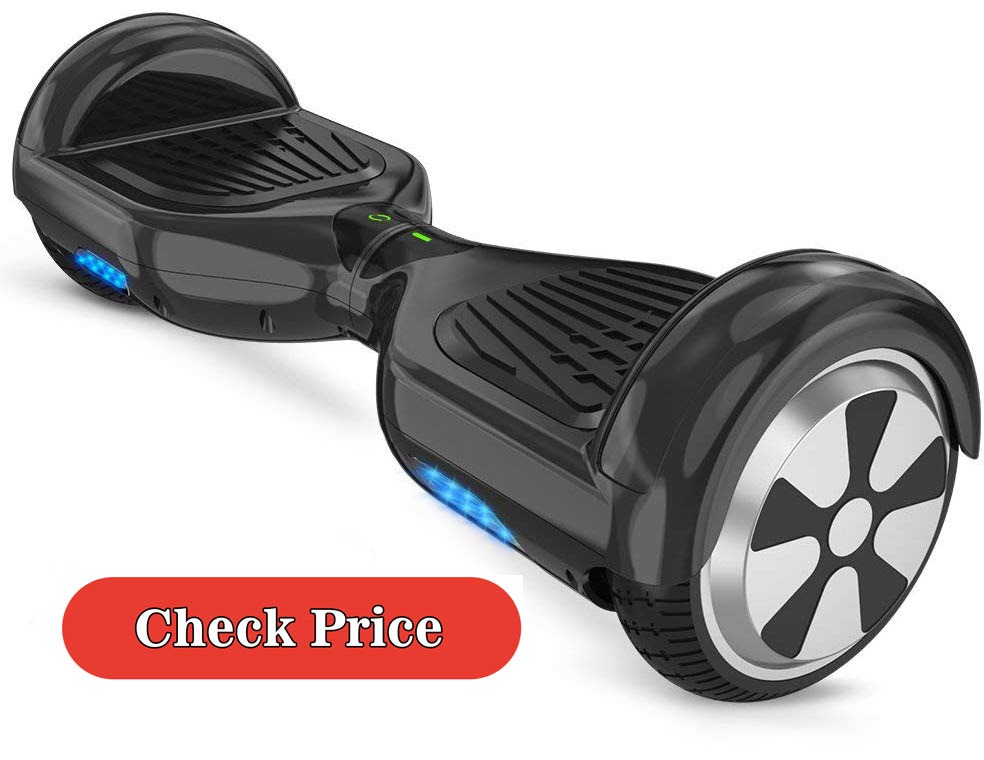 With this hoverboard you will not be short on what stability, security and power. It has a Brushless engine of the highest quality with a power per wheel of no less than 250W . This power will allow you to accelerate very quickly and maintain a sense of total control.
Their big and resistant tires will also provide you with a safety bonus, they are made of solid and indestructible rubber.
It has UL 2272 certification, which means it has passed the safety tests, such as crash test, temperature test, drop test, crash test and more.
Its weight of 12Kg thanks to its lightweight materials, will make the transport is not uncomfortable, also counting with a transport bag included. It is waterproof so you can go through wet terrain without problems.
It has a battery of LG that is certified and is Lithium that gives great autonomy and duration that will make you with a maximum speed of 16 km / h can travel long distances.
The mobile application that allows you to synchronize this magnificent hoverboard, allows you to adjust the type of driving, know on a map where you have moved and how fast. You can adjust different types of driving, beginner, normal and advanced, which allows it to be used by the whole family without problems.
Pros
One of the lightest board in the market
Best for racing due to its speed
2 hours fast charging technology
Bottom-line:
6. CHO 6.5: Best budget Hoverboard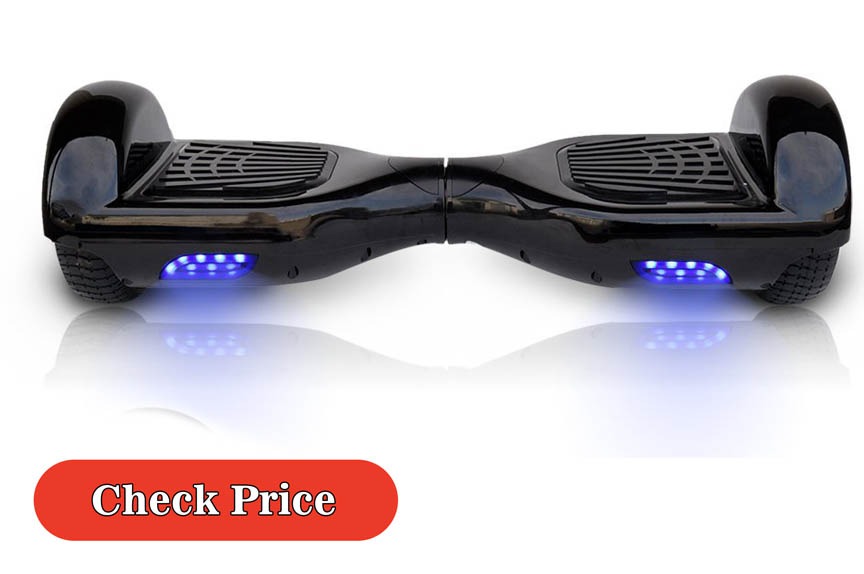 Very complete and durable, this hoverboard can be used by both children and adults thanks to 6.5-inch wheels and compactness making it one of the lightest city hoverboards.
For a hoverboard of this price (less than 150$), the CHO is surprisingly powerful. Its 700W engine can reach 10 km / h and its Lithium ION battery can circulate at least 12 km continuously depending on the type of pipe.
Very nice to look at, this hoverboard has leds at the front and rear, and semi-alloy wheels with raised mudguards.
This cheap hoverboard allows you to make figures, 360-degree rotations. Simple to use, a mini bright menu is placed on the platform between the two-foot slots. Ideal for children, Weebot offers a canvas bag to carry anywhere with his hoverboard.
It has bluetooth speakers to listen to mobile music, non-slip flooring and Led lights to give a sense of security, confidence and energy savings at night.
Pros
Great features of autonomy and power
Easily manageable
Simple and intuitive application
Built-in quality stereo speakers
Bottom-line: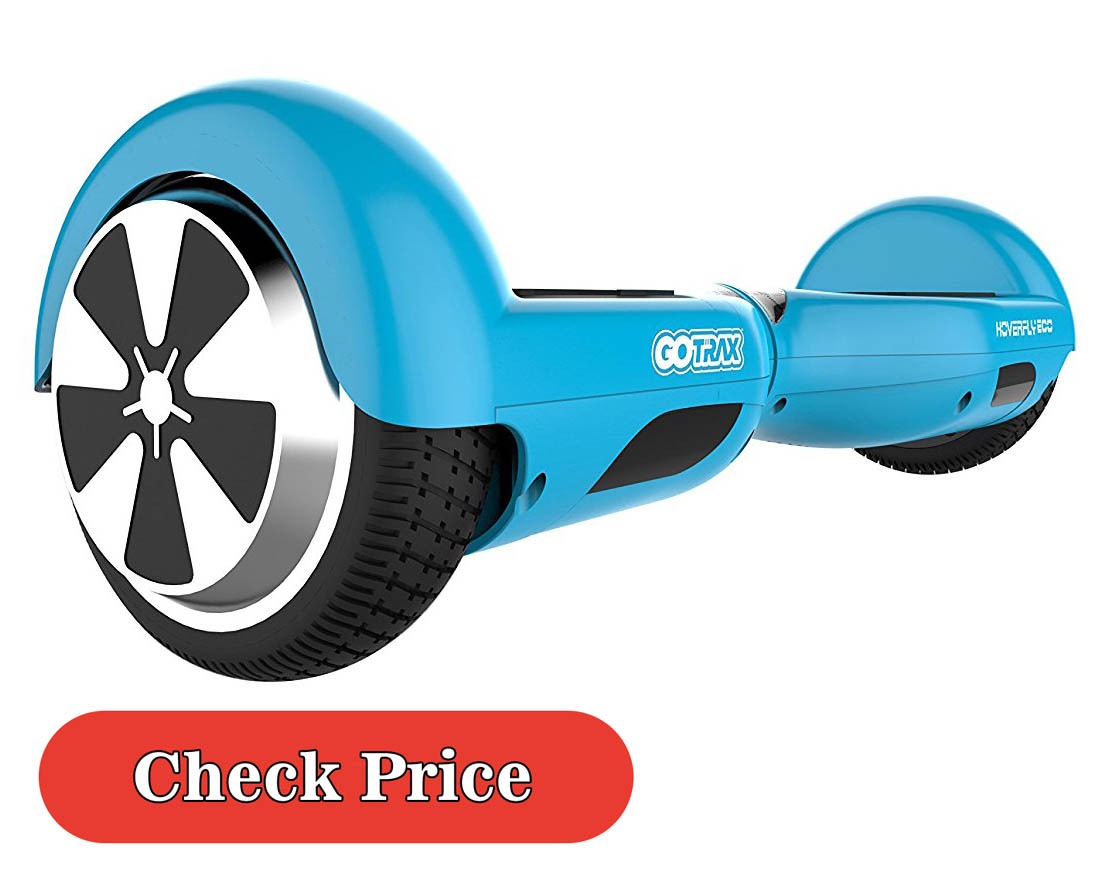 The GOTRAX Hoverfly  hoverboard is a city hoverboard with large 10-inch wheels (maximum size of the hoverboard market currently).
This hoverboard usable in off-road mode offers different original designs but is mainly talking about its power and its great resistance to the weather despite some small criticism by performing this test.
This GOTRAX is a very good & economical hoverboard that allows you to consider long rides thanks to its big wheels. These are very convenient to pass the congested paths or land. Equipped with a Samsung battery very resistant, it remains in the lineage of the new hoverboards with Bluetooth field and allows you to navigate on wet roads without fearing a water intrusion.
The brand announces between 10 to 12 km of speed, which is really worth a range of 15-19 km, depending on the weight of the user. The GOTRAX offers such autonomy while recharging in about 2 hours.
This hoverboard comes with a cover to embark with either and be able to carry his 10 kilos more pleasant than at arm's length while protecting the hoverboard with graffiti from rain and wind.
Pros
Brand realibility
LED Lights
very economical
UL 2272 tested and certified
Bottom-line: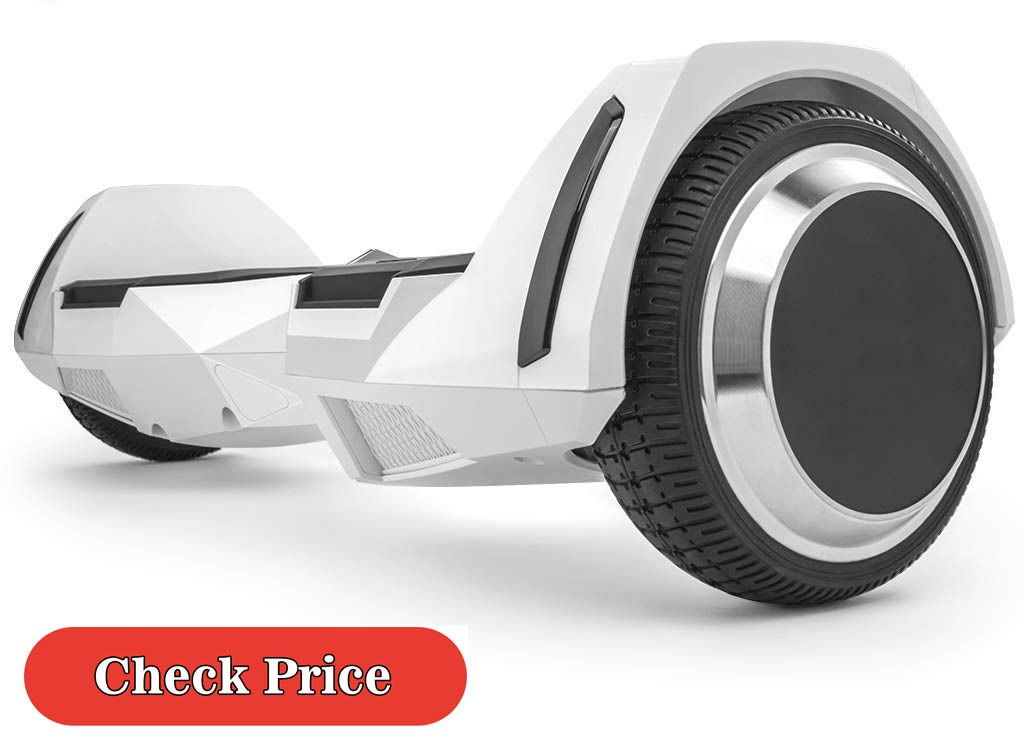 This discreet hoverboard is ideal for children from seven years and adolescents . It supports a maximum weight of 120kg. It has 250W dual motor offer great speed up to 12km/h.
The feature that stands out and makes it present in this ranking is that it has a lithium battery of Samsung origin. It has a large battery from a large manufacturer that gives maximum autonomy.
It has Bluetooth speakers to listen to mobile music, non-slip flooring and Led lights to give a sense of security, confidence and energy savings at night.
To make it transportable, it includes a practical transport bag in the box. This will make carrying it as comfortable as possible. The maximum range depending on the weight is in a range between 16 and 19 km.
Pros
Extremely smoth riding
It has gyro sensors and non-slip footpad
UL 2272 tested and certified
Bottom-line:Perfect for both under or above 7 years old child. This is a ideal gift for your family, kids, and friends this vacation.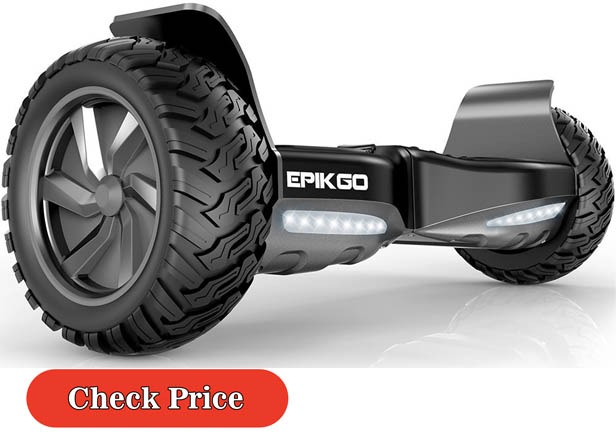 The Epikgo Classic has quite resistant wheels that guarantee safe navigation through any type of ground, whether grass, dirt or pavement.
This water-resistant scooter can reach a top speed of 16 kph and is capable of supporting up to 16 km on a single charge. To make matters worse, you can climb inclinations of up to 15 degrees and have LED headlights that will prevent you from losing your balance while using it at night.
In addition, the Epikgo Classic has an aluminum fender cover that protects the wheels from damage and an ABS chassis that prevents the internal operation of the board from being damaged.
Epikgo also offers a Sport Plus model, which has a more powerful engine and Bluetooth speaker and is also working on a Premier model.
Pros
The powerful engines and wide step-by-step so it is very stable even on uneven surfaces.
The tough rubber tires allow you to manage multiple terrains.
It has high power and speed levels.
It has better security features.
The aluminum alloy body ensures that it lasts a long time.
It is splash proof; It cannot be damaged while moving over wet environments.
Cons
Difficult to carry due to its weight
Bottom-line: There is no doubt about the power & reliability of the Epikgo. recommended for above 7 years old kids.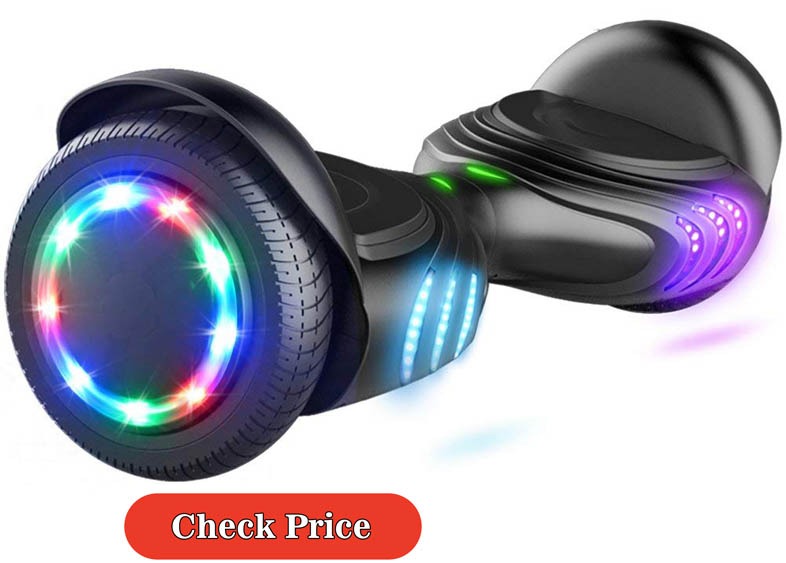 The TOMOLOO is another wonderful hoverboard when it comes to smart hoverboard technology. It has Bluetooth connectivity and comes with an application and a speaker system. The electric scooter itself has an eccentric exterior appearance that makes it look like a sports car.
The TOMOLOO is a winner when it comes to aesthetic characteristics. Do not drop any shorts when it comes to performance. It is powerful and long-lasting. It is compact in design and has a wide footprint space. It makes use of innovative technology to improve sensitivity and security. It has strong motors that make sure it can handle irregular surfaces with ease.
Performance: The TOMOLOO hoverboard can handle a top weight of 264lbs. It reaches a maximum speed of 16 kph and can travel up to 12 kilometres on a single charge.
Pros
The strong double engines help maneuver on uneven surfaces.
It's an all-terrain hoverboard.
Cutting-edge technology is used to improve stability. Therefore, it is safe for almost anyone traveling
It has high speed and holds a charge for longer.
The RGB led to make it very attractive.
It is compact and resistant therefore durable.
Bottom-line: The TOMOLOO is beaten by none on its appearance. The performance is among the best interpretations too. This hoverboard also adds the top-notch technology to improve comfort and safety. It is, therefore, meets the requirements to be among the top group in the list of the best kids hoverboards. It has almost perfect contact in many, if not all aspects of the hoverboard of technology.
The Hoverboard's interest in children
Although some adults have adopted this instrument, it is in great demand among young people today. In any case, it's a great way to get your kids to enjoy the fresh air outside and disconnect from the virtual world they are exposed to every day. With the advent of technology, most games for children do not promote their mobility or their social life. With a hoverboard, they are brought out more often to go for a walk and have fun on their hoverboard.
The use of a hoverboard by children has so many advantages on the physical as well as psychic.
Like what was said above, they will forget the screen for a moment and take a big breath of fresh air on the way. In terms of safety, hoverboards are safety devices that guarantee the protection of your toddlers. Going to school becomes a pleasant activity.
The hoverboard is suitable for both internal and external use. Versatile transport that suits all situations on the concrete or stony ground. A 4 × 4 or off-road model would be more suitable for climbing less smooth surfaces.
An adult can fit a child model over 7 years old because the maximum weight that a hoverboard can support is 120 kilograms.
Like cycling, the use of this means of transport reduces CO2 emissions in the environment, without fuel, so without smoke.
It is an easy learning instrument that takes no more than 2 hours to gain ease in its use. On average, a child manages to hit the sidewalk alone after 30 minutes.
We often talk about the hoverboard as a product corresponding to an age range of 7 to 77 years. This is only an indication since the youngest is able to drive from the age of 4 years.
Buyer's Guide: How to choose the right hoverboard for your child?
The learning abilities are not the same for each child. Some assimilate more quickly while others find it more difficult to appropriate, so to speak, that the initial skill level differs from one person to another. Before making a final choice, there are certain parameters to take into account.
Age: It must be recognized that age is an important criterion of choice. A comfortable ride takes place only when the child manages to trust his board and has good stability.
Weight: weight is also to be considered. In terms of maximum weight, this is rarely a problem, as the majority of hoverboards on the market can support up to 120kg. It is rather at the level of the minimum weight that there are recommendations. In general, the minimum weight will be 30 kg for hoverboards with 6.5 " and 8.5 " tires and around 40kg for those with 10 " tires.
Motor: The engine or rather, the engines that have these hoverboards, because they are two, one in each wheel, are available in powers ranging between 200W and 400W for each wheel. The engine power expressed in Watts is directly related to the battery life, speed and stability of the vehicle when we are in an irregular terrain. More power, less battery life, but more stability and speed.
Grip for the feet: Very important, the quality of grip for the feet makes it possible to have good adhesion to the platform, very useful when it rains or that makes rotations with 360 °.
Battery: Being electronic equipment, these work with integrated batteries to give strength to the motor that makes the displacement occurs; These are rechargeable and almost always lithium ion, being one of the most durable and with better performance.
Most models charge in just 4 hours, but there is other equipment that can be ready in one hour of direct current; the duration of the same is relative to the use you are going to give in each of the times of use and this varies by brand.
Lights: It is important that your vehicle has Led lights, which save energy and illuminate you at night making your journey safer.
Security: Safety is a must because it is a hoverboard for children. Make sure the model you choose is UL2272 certified or CE ROHS compliant.
The size of the wheels: In terms of size, it comes down to the personal preferences of the buyer. The small 6.5 " wheels are more suitable for turns while the larger 8.5 " and 10 " offer a small suspension for a more comfortable ride.
Best Child Hoverboard FAQs
Conclusion
Among the models proposed above, we recommend, the EverCross & Razor Hovertrax 2.0 for Kids. The speed is moderate and the technology balanced for a better apprehension of the vehicle. For teenagers and children 8 years and older, the Segway Mini Pro Board is recommended.
If the choice of the hoverboard is important, to ensure the safety of your child, the purchase of protection is just as. Remember to equip your toddler with a helmet, knee pads, and elbow pads.
Top-Rated Hoverboards for Kids of 2023
[amazon bestseller="Hoverboards for Kids" items="5" template="table"]