Build a Home Cinema Roo+m
Make your movie theater, who did not dream? It would give a lot of character to your home! Like watching movies, listening to music, singing, playing video games or reading? The advantage of creating a movie theater at home is that you can use this room for as much entertainment as you want without disturbing the whole family next door. Because I do not know about you, but when I watch a movie, decibels must set me in the mood! (Like the old ones what).
Even if you do not have a room apart it is possible to create a quiet place to indulge your passions. Especially now that with Best Projectors, giant TVs, movie theaters and sound bars at half price, we can equip without breaking the bank.
Some houses use their living room to make their living room TV because of lack of space. you can choose the Pico Projector to incase shortage of space. Others move it around the room, making it a small personal addiction. But the most fun thing is to share a space with others and to have a good experience while having fun together.
If you want to have this kind of space, here are 10 tips:
1. To make your cinema room, you have to define your desires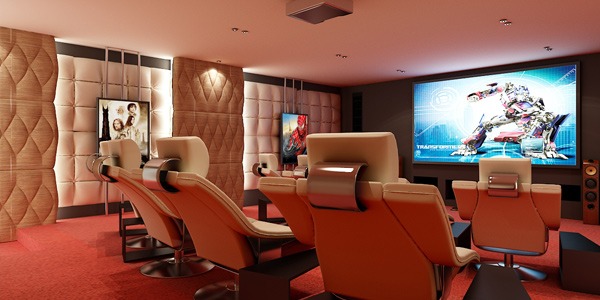 First, you have to know if you really want to make your cinema room separate or if sharing with the living room is enough for you. Your desires depend on the available surface to create such a room. No need for a large surface, but rather for something flexible. Maybe your movie theater could sit under the eaves? Or be in a corner, away from the main living room?
2.  What is your budget?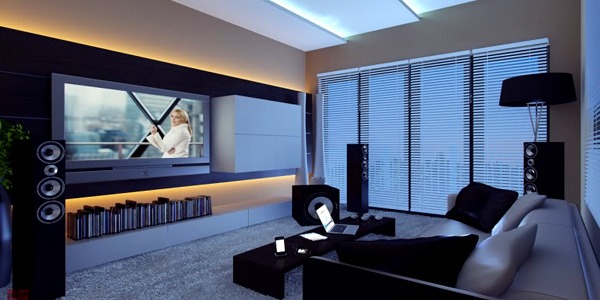 You must set your budget for the entertainment room. It will adapt the design to make its cinema in the budget. The decoration can be summarized with some tapestry lays. The living room can be a start to install. After all, the important thing is that you can have fun!
3. Use your imagination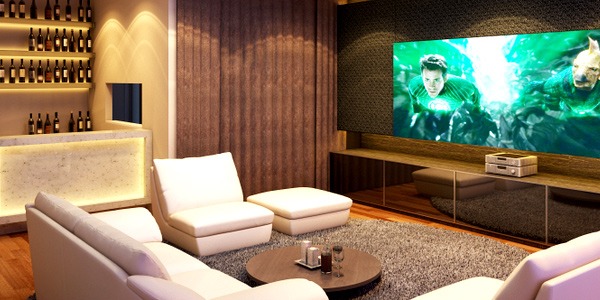 What should your relaxation area look like? Of course, you have to make it attractive. You have the opportunity to do what you want because it is a room that has the right to be very different from the rest of the house. If you like star wars then decorate with lightsabers and a beautiful statue of Princess Leïa and if you prefer the one direction, you need a giant poster and a golden disc! If you really have room, you can add a pool table, a bar or a pinball machine. There are thousands of ways to decorate and decorate it.
Also Read: Unrivaled Guide on Outdoor Projectors
4. Choose a screen size that fits the size of the room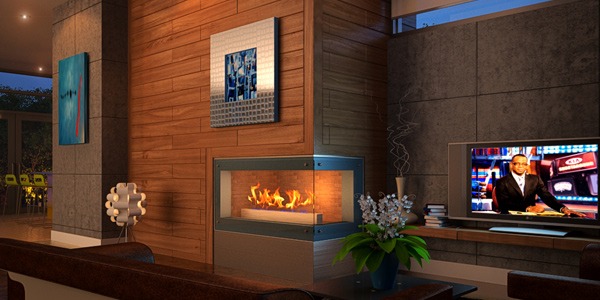 There are dozens of projector screen sizes and several technologies. When choosing your screen size, make sure it is sized for the room that receives it. No need to play big arm and to pay a 1.5m diagonal TV while the sofa is less than 2m, it would be downright uncomfortable. In the same way, do not take too small because you would soon want bigger to make it more comfortable.
5. Use fitted furniture

Here again, the furniture must be adapted according to the surface of the room. The furniture should never interfere with you to circulate, space is for you not for the furniture. The TV can easily do without it by fixing it directly on the wall. On the other hand, one must think that the hi-fi equipment and the boxes of films and games must be stored somewhere. So at least it will take a library or closet. You can also create seats that will serve as a storage to save space.
6. Sit comfortably

To make your cinema room, it is not enough to add all the elements of the latter without thinking of comfort. You will spend time in this room and as much as it is very pleasant. So choose comfortable and cozy seats for you to be there in a nest. You will enjoy as much as your friends!
Also Read: Best Projector Under $500
7. Hide the wires

If there is one thing that I hate is to see the son trainer. Not only is it ugly but in addition, we can quickly get stuck in and tear everything. Plan to hide all the wires leaving the connections accessible. For that, it is enough to envisage sheaths integrated to the walls in which the cables will pass to lead outlets towards the Projector /TV and from the Projector/ TV towards the Hi-fi. The result will be much more harmonious and pleasing to the eye.
8. Choose a good storage system

Expect a lot of mess in the entertainment area, when you have fun you have something else to do than put away (ask your children!). So plan some storage well thought out and especially well placed for efficient and quick storage. This is the only way to keep a space tidy and pleasant to view. We do not think about it often but a trash can is very convenient here to throw all the crap that you will swallow while having fun.
9. No real cinema room without acoustic materials

To make your cinema room and get the best sound, avoid untimely resonances. For this, you must use "acoustic" materials such as carpets, thick curtains, and wood to furnish the room. This is for the resonances, but you will also need a sound insulation, either to avoid disturbing or being disturbed. So opt for plasterboard sound walls, consisting of 2 plasterboards of EACH side and overlapping. Of course in the middle, there will be a minimum of 4.5cm of wool. You'll see it's very effective.
10. Dress your walls

If your cinema room is separate from your living room, you can place some wall decorations such as movie posters, actors, music groups … You can also hang luminous signs or old brand metal plates. Do you know that curtains are not reserved for windows? You can put some on the walls to give a less straight side to your walls while dressing them.
Once the piece is decorated, you are now ready to enjoy! It is certain that after the reading room and the bar, to make its cinema enjoy as a place of entertainment is the missing link in your home. Now if your stock market is reduced like mine, you have to make choices!