Once you have purchased your outdoor projector, the next step you have to take is to acquire your Outdoor Projector screen. The choice of a projector screen is not apparent, apart from its quality and its winding functions, its size will depend on your projector and how far it will be from the screen.
To help you make the right choice, here you will find some exciting resources before embarking on this purchase.
Outdoor Projector Screen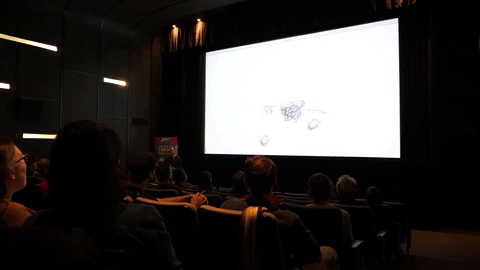 The purchase of a projection screen must be the result of an in-depth reflection. It must answer many problems. Because it is wrongly considered as an accessory of minor importance, the projection screen still plays a vital role in the contrast and brightness of the images you broadcast.
That's why we have prepared for you a list of the latest models, and a Buying Guide Section will assist you to make the best buying decision.
If you are in a hurry, you can pick the best one by looking at the comparison table.
Best Outdoor Projector Screen 2023 | Comparison Table
10 Best Outdoor Projector Screen | 2023 Products Overview
These equipment for the reproduction of images or films are very useful to simplify and improve your projections whether professional or for your fun, but being able to determine exactly which is the best projection screen that you are going to get in the market, can be a little complicated It will depend on the needs and uses that you are going to give as a user, so you should know its main characteristics, and you can discover which one fits for you or what you are looking for?
If you want to learn about Outdoor Projectors read our comprehensive guide here
Among the Best Outdoor Projector Screen of 2023, we can present you, 10 models, that stand out not only for their quality but for their sales and positive comments, so we will briefly describe their advantages, so you can make an accurate choice.
1. TaoTronics: Projector Screen with Stand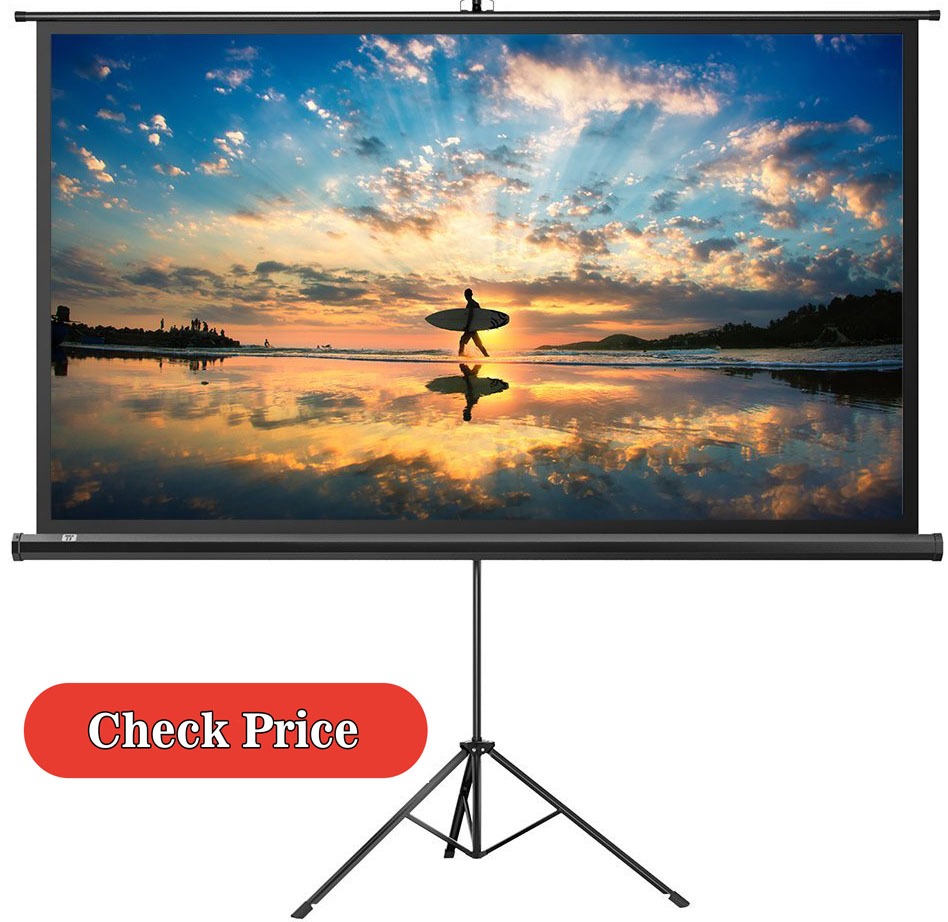 With TaoTronics you can convert your living room into your personal cinema. The screen can be used both indoor and outdoor. Its frame is made by premium PVC construction that not ever wrinkles.
The screen is free from yellow staining and very easy to clean. The screen just takes your 2 minutes to assemble. While testing the screen we found 1.1 gain means diffuse more light evenly and deliver best image display. It has 160 viewing angle which means you don't have to sit directly in front of the screen.
Also Read: Best Projector Under 500
Key Features:
The screen stand has a sturdy support and stability, so you can watch movies without disturbance, the tripod keeps the screen straight and balanced.
It comes with carry bag offers easy transport and storage
Pros
It can diffuses light equally for enhanced quality images
High-quality structure
Steady Tripod Support Stand
Multipurpose Viewing Experience
Botton Line: If you are looking for projector screen with stand this will be ideal choice for you. The screen comes with a carry bag make it easy to carry and store. You can use this screen in home, office, school, seminars, weddings, church or outside for summertime's movie broadcast.
2. Elite Screens: Best pull down projector screen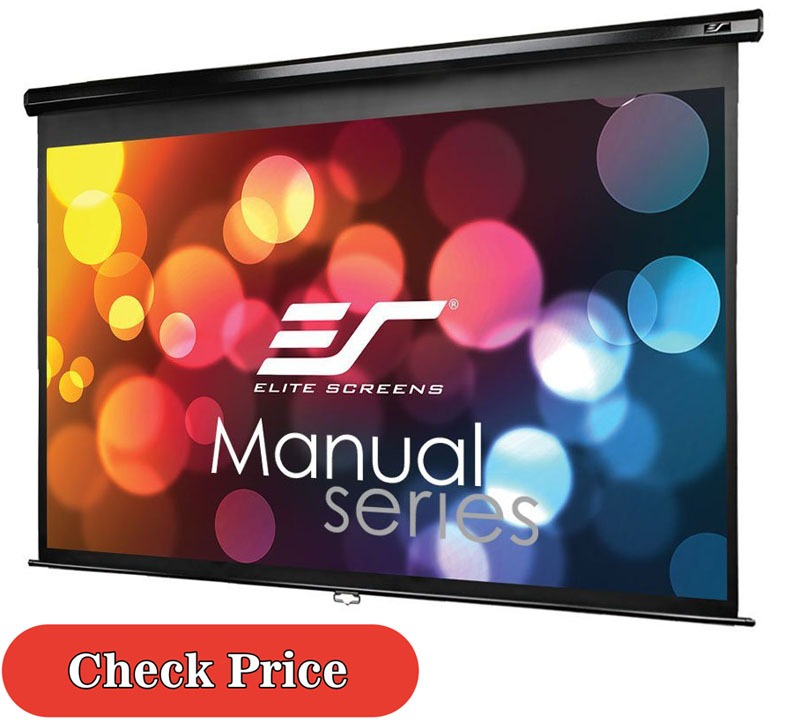 The manufacturer Elite is characterized by having a great experience in the development of projection screens since 2001  in the market. For this reason, if you think about choosing a good brand we want to recommend the Elite Screens.
Key Features:
It has durable Steal Case in Black or White Finish
It can be Flush Wall and Ceiling Installation
Auto-Lock Mechanism for Aspect Ratio Flexibility
It has an easy operating lanyard pull down the screen
Industry Exceptional Warranty from Elite Screens, for a period of 2 years
Pros
It is very versatile, can be used in different supports, heights and with various formats
It is easy and convenient to use
Lock-self lock system
It is retractable screen
Cons
To mount it a single person can be a bit heavy
Botton Line: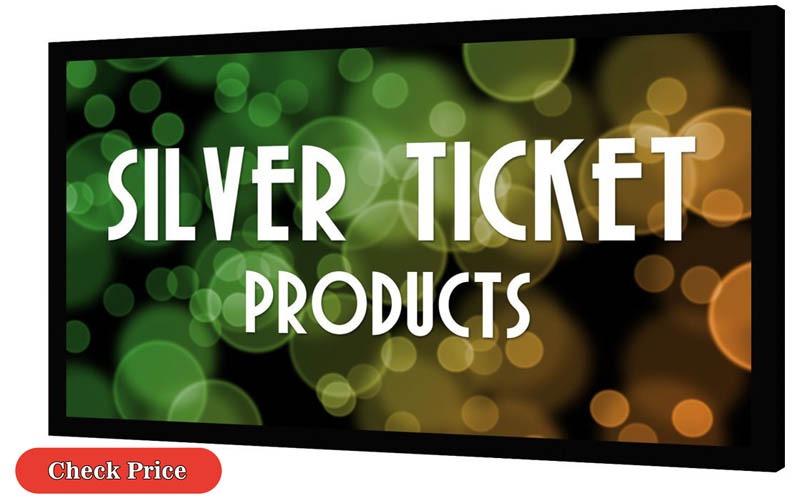 It has a luxury design, the Silver Ticket Products is widely known for this aspect, and has been awarded several times for the incredible work they do with the designs of their products.
It is a perfect screen to have a theatre in your own home, since the image quality is unbeatable, being a perfect choice for both work and entertainment watching movies or playing video games.
Also Read: Best Gaming Projector
It has a full tension system, which is supported by its strong aluminum frame, this chain frame is black, this makes it perfect for the screen, as it helps to improve the viewing experience.
It has an installation kit, plus the company says it is easy and quick to assemble once we have it in our hands.
Also Read: Best Projector Under $1000
Key Features:
The screen surface provides a 1.1 gain and an extremely wide viewing angle at 160 degrees with no resolution loss at any viewing angle.
It has 2 3/8″ heavy duty bevelled aluminum frame wrapped in light-absorbing black velvet material for a charmingly crusty viewing image.
Relish lovely movies, pictures, and games in FULL HD and Dynamic 3D environment
Swift and relaxed assembly with tensioning rod system ensures that you can bring cinema-quality entertainment to your home in just a few minutes
It has safe top and bottom mounting brackets that let horizontal adjustment
Pros
Excellent image quality
Easy installation and use
Heavy-duty aluminum frame
Top rated and best selling screen, have more than 1.8k reviews
Botton Line:
4. Excelvan: Cheap projector Screen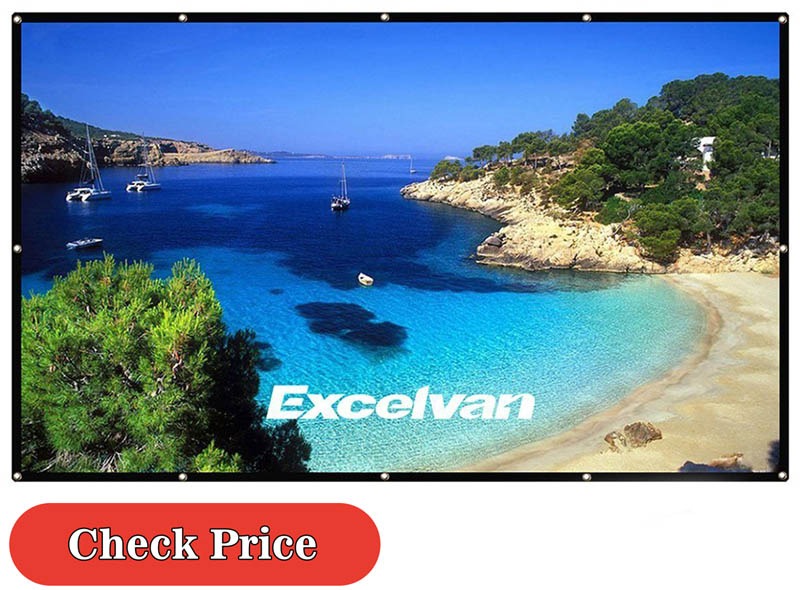 Thinking that you buy a product that offers you the best value for money, we want to recommend the Excelvan projection screen, since according to the opinion of experts and users it is the best model of screens for cheap projectors.
Among the comments, they highlight that their material is of great quality. In fact, several customers say that they were pleasantly surprised to see that it is a very good product and the affordable price. The images look very clear and it is ideal to place it indoors or outdoors.
In addition, another of its advantages is that it is large so you can comfortably watch movies, videos and sports games. Its dimension is 100 inches and it offers a resolution of 16: 9.
It is designed to be easy to open and store, and since it is lightweight you can roll it up and take it wherever you want in a simple way. Although it does not have a base or support, it is very easy to place on a wall through the 32 hanging holes. You just have to be careful not to strain it too much. It is also very comfortable to clean because its material allows you to keep it in good condition without much effort.
If you are fade up with heavy & bulky projects then go for pico projectors
Key Features:
It has 160° viewing angle and 16:9 screen format and diagonal 150″, offering great viewing area.
The PVC Composite resin material is durable, smooth non-deformation surface, and steel-clad edges, 32 perforations installed make the screen suitability & long-lasting in use.
It has 32 Hanging holes offer easy and quick installation.
It is very lightweight and compressed one-piece design, convenient to transport.
The screen can be spot cleaned with mild soap or water. (Please don't use abrasives, it will shorten the life of the screen.
2 years replacement warranty and 30 business day refund
Pros
Excellent for both indoor & outdoor use
A free bag to store and carry
Great value for the price
It has very good size
It is super easy to clean
Botton Line: With this screen, you will be happy because you have made a good purchase at a very good price.
5. Vamvo: Portable projector screen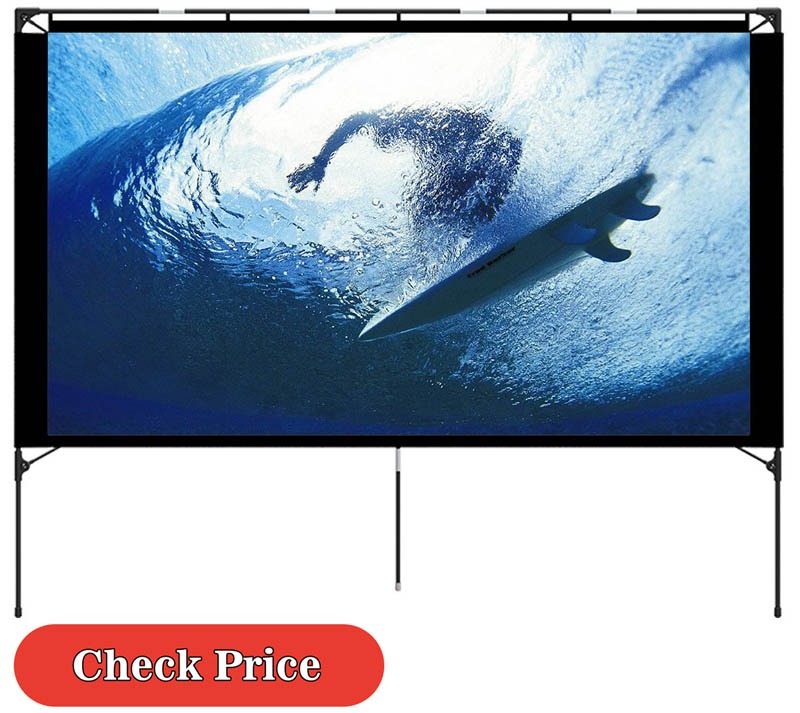 It is a very versatile screen, you can place it on a wall or on the ceiling. It is also designed to be located in the room,  on a terrace and even in a window. It has a lock-self locking system that will allow you to locate it at the height you need. In addition, you can raise and lower it comfortably, since it has a ring with a cord.
It should be mentioned that the company is as concerned about the quality of its portable projector screen as it is about packing it in the best way so that you receive it in good condition. Also, it is very easy to install, the person does not need to have previous knowledge, and no wrinkles remain. It also rolls itself in case you require it.
It has a 16:9 format, but can be adapted to other formats according to your needs. It has a black perimeter edge, which offers greater contrast and an adequate viewing angle for different supports. It can be easily washed with neutral soap.
Key Features:
It has an exceptional and rigid support helps maintain so much stability that it would look as if it were fixed on a wall.
It has a foldable setup stand made out of special lightweight materials makes it the most suitable portable outdoor projection screen in existence.
The material used is high-quality fabric measuring 74.4″ in diagonal and 16:9 aspect ratio
It's very durable, the pipe and drape system combines simplicity with stability
It takes less than 3 minutes to fully set up the entire assembly.
Pros
Best for outdoor movies & recreational events
Come with Setup Stand
Transportable and came with full set Bag for Camping
Botton Line: According to our testing expert team, it is a product that fulfils its function and offers an excellent quality-price ratio. In addition, the customer service is also very good.
6. Homegear: Electric projector screen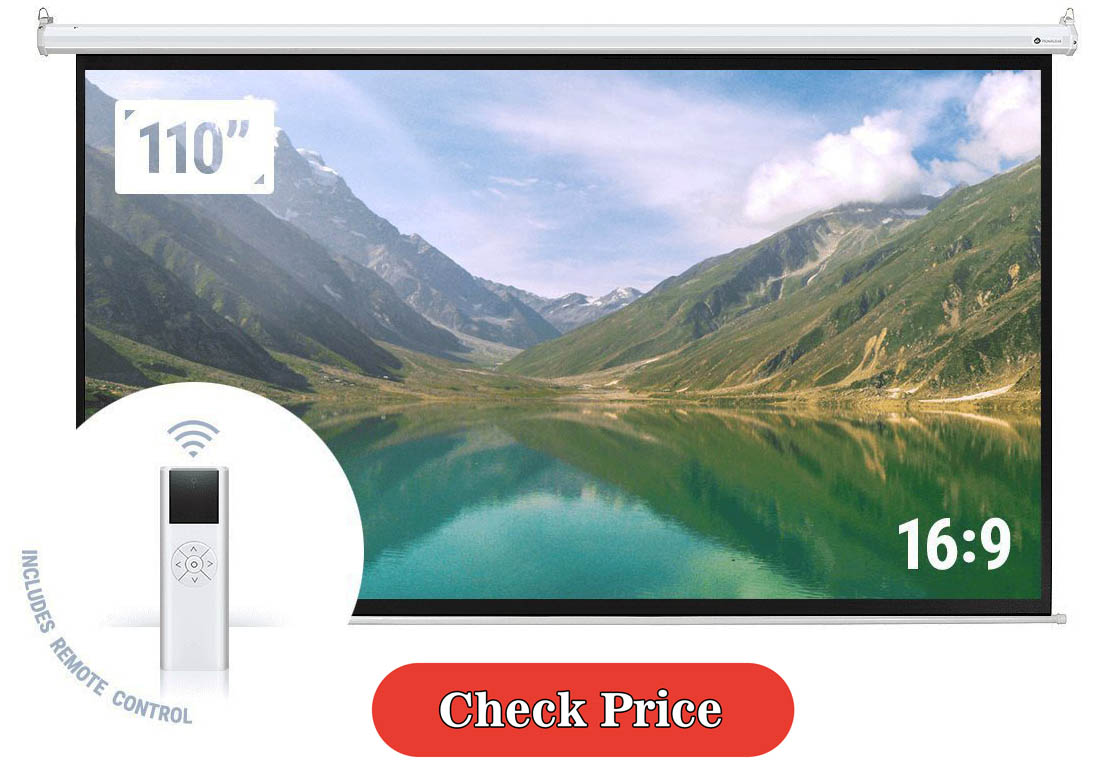 We continue with another very good option, the 110-inch Homegear electric projector screen. It is very well evaluated by users, who say they made a good purchase. Homegear brand is committed to producing high quality screens, and also makes sure to send them well protected so that they are not damaged when transported.
It has 1" black masking borders, and a white box to offer a greater contrast in the image. The back of the fabric is black which helps the image is not transferred and also favours the contrast. In addition, its fabric has 3 layers which will allow you to enjoy more brightness and better colour resolution.
It has a 16: 9 format and has a wall control or receiver and remote control. This wireless control works more than 24 meters away, you can upload, download and stop/leave the screen at the level that suits you best.
It can also be installed very comfortably on the wall or ceiling, in different places, and as a novelty has a viewing angle of 160 º which will allow you to enjoy any movie or video with total comfort. And its motor has a mechanism of synchronous technology that prevents noise and vibration when moving the screen.
Key Features:
It has 110" in Size and Aspect Ratio, 16:9 offer
The screen has high contrast 1.3 gain and it is washable with soap and water,
It has 1″ black masking borders to enhance picture contrast
The 160° viewing angle perfect for Home or commercial use, 3 layer black backed screen which eliminates light diffusion and produces the top quality colour replica
The screen is fire retardant, static resistant and mildew impervious
Very easy casing & installation
It has a hard-wearing steel casing with plastic ends
It is read for wall or ceiling assembly, Motor System, Energy efficient
The motor is quiet and noiseless with enhances longevity
It has great RF Remote Control System can work from distance of 25m
It has a wall mountable control panel for use without remote
The screen is well-matched with all projectors (DLP, CRT, LCD, HD, 3D)
Pros
The engine and remote control work very well
Offers a 160 ° viewing angle
It is very versatile and practical to use
Botton Line: This model is a complete and comfortable option for demanding customers.
7. Celexon: Best tripod projector screen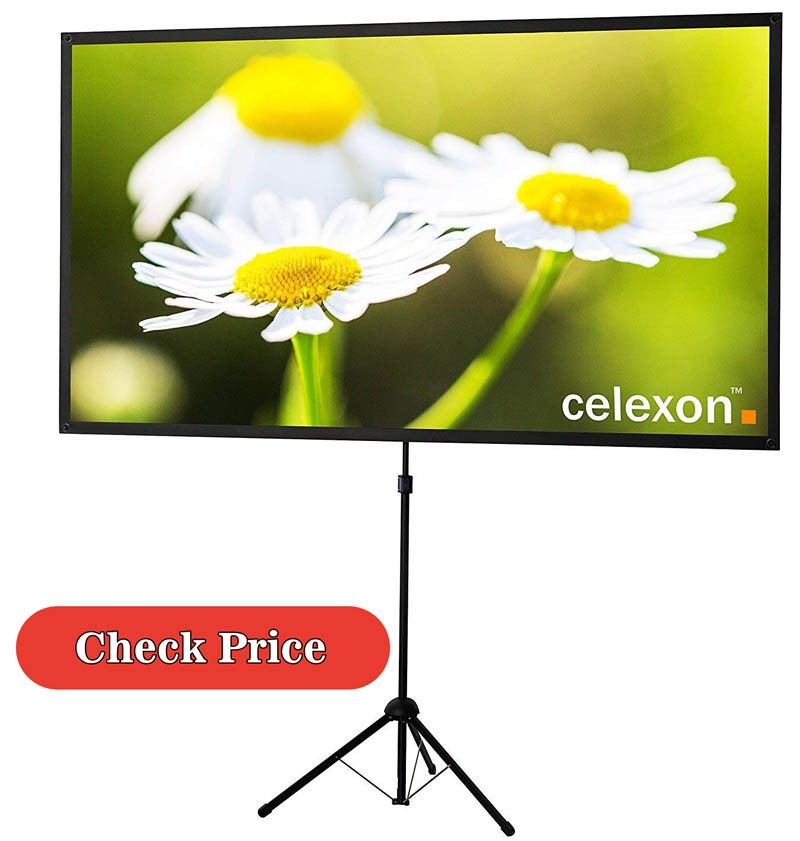 Are you make presentations in the office assiduously? I strongly recommend that you take a look at this screen of projections of the Celexon brand.
Made with a quality white fabric where the dreamy images of the seventh art look marvellous, you will witness a projection so clear that your eyelashes will be burned.
The screen, in addition, you can adjust it to the most common formats 16: 9; and you have it available in 80". If you're going crazy, you can see the movie "Twister" while you spin the projector to give more "twist", because the screen can rotate 360 º; which makes it ideal for exhibitions of projects and the like.
It comes with a sturdy tripod for you to do some summer flickering home cinema sessions and you can fold it and easy to take it where you want and save it anywhere.
I would not be happy to hit a Game of Thrones on the roof of my building with a projection screen as easy to transport as this one. Maybe you're not a fan of Game of Thrones, but would not you like sports or games or other entertaining movies like "Avengers: Infinity War" and summertime putting your favourite movies?
Key Features:
This tremendously compact projector screen makes for the perfect mobile projection solution.
It is very lightweight and comes with a black carry case, it is effortlessly transportable and storable.
Stress-free assembled and boasts an implausible 80-inch matt white viewing area.
It is made with robust fibreglass fabric has a 1.0 gain at a 120° viewing angle and is M1 non-flammability class certified.
If you are looking for a projector screen that's come with a tripod then it is suitable for you. The tripod legs and 4-rod spring tensioning system not only allow for a very quick assembly, but it also ensures that the fabric is held perfectly stretched whilst in use to provide optimal viewing quality. The Tripod foot radius is 15 "
This projector screen has a viewing area of 70'' x 39'', or 80'' diagonal. It has a 16:9 aspect ratio
Pros
Assembled in under 3 minutes
Best for indoor and outdoor use and extremely portable
The Tripod has a telescopic bar which is used to adjust the height
Botton Line: if you are looking for a projector screen with a tripod then you can choose this one, we have tested it and it fulfils our quality requirement.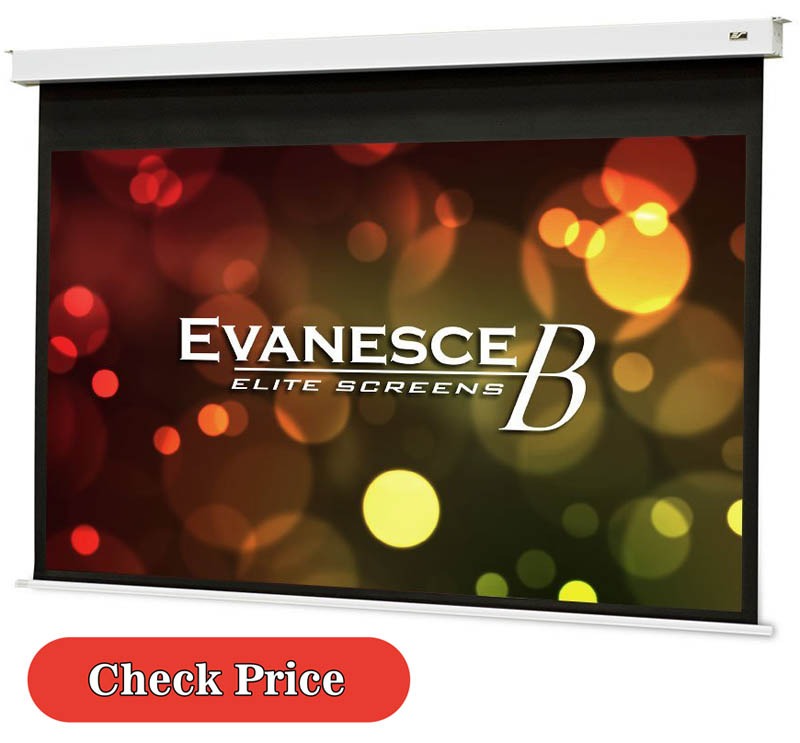 If you are looking for in-ceiling front projection screen then we recommend you to go for Evanesce. This screen is perfect solution for home theatre and conference room. Its tab-tensioned system preserves planeness uniformity throughout the entire surface. The images pop and videos sustain true colors.
It is based on the Multi-layer fiberglass lamination technique that allows offering the best longevity. Only this quality of fabric can withstand the wear of time and temperature variations.
The Electrol Built-In Concept is the only one to provide two different mounting systems depending on your configuration. One for anchoring in the upper ceiling tile and the other for fixing directly to the false ceiling.
Easy to assemble and offer the possibility to install the tube with the projection screen after installation. This particular characteristic also makes it easy to substitute the projection surface for reasons of maintenance or improvement.
Also Read: Best Home Theater Projector Under 500
Key Features:
Silent motorized system for flexible and controlled manipulation of the fabric.
The Screen can be handily operated with the built-in infrared remote, radio frequency remote, low voltage three-way position wall switch, or can be sync with a 3rd party control device using the RJ45 port.
The MaxWhite fiberglass back-up yields extraordinary strength and rigidity, and the black backing stops light penetration. The multi-layer textured surface boasts an excellent 180 degree viewing angle and unchanging diffusion, while creating brilliant definition, natural color replica, and high levels of black & white contrast.
Pros
Once installed in the false ceiling, the screen is completely hidden and invisible.
Ideal for permanent installation
Botton Line: We have tested Evanesce and found this screen perfect for theatre rooms, auditoriums and conference room.
9: Holiday Styling: Outdoor Projector Screen Inflatable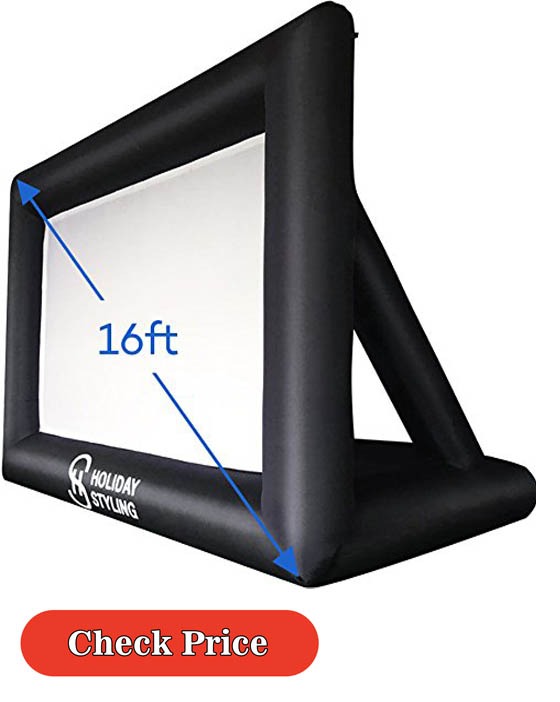 Summer is fast approaching and the football game evenings in the living room will soon give way to evenings on your terrace or in your garden . To install your television in a garden seems impossible, so what to do? Associate a video projector and a projection screen! With this duo, the image rendering will be perfectly adapted to an outdoor broadcast.
With the new Holiday Styling outdoor inflatable projection screen, you will be able to broadcast home events! Thanks to its attractive price-performance ratio, It is a perfect screen for individuals, you can perfectly installed in your garden or on your terrace.
Naturally, it goes without saying that when you install a video projector and an outdoor projection screen, the sunlight is stronger than the brightness of the projector. So we wrote an article about it on our blog "What projector for outdoor use?" That will explain how to choose & make your outdoor screenings.
Key Features:
Silent motorized system for a flexible and controlled
Pros
portable screen
easily filled air
Botton Line: This  Screen is recommended for re-transmissions of events at home.
How to Choose The Best Outdoor Projector Screen | Ultimate Buyer's Guide
Indispensable for home theatre, the projection screen is an accessory not to be overlooked. If you want to offer cachet to your small cinema, remember to follow our advice to buy a good projection screen that we offer on our price comparison. Before focusing on a specific model, do not forget to check the three most important selection criteria, which are;
The dimensions
The size of the canvas
The type of canvas gain
The Material
The Price
The dimensions of the screen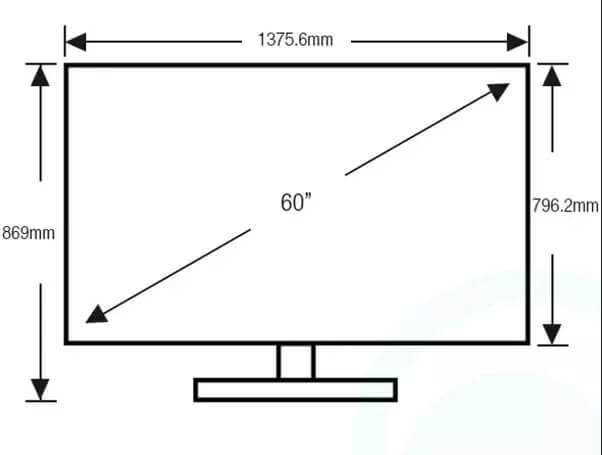 Since this is your first purchase, you may be wondering how to buy a better value projector screen. To do this, you first need to look at issues related to the dimensions of the accessory.
The choice of the size of the projection screen depends on the power of the projector, the content to be broadcast, the disposition of the spectators and the layout of the room. In a projection room, even if it is located in one of the places of your house, it is essential to satisfy the people who are installed in the first as in the last row.
The goal is to have a projection screen large enough so that the audience at the back of the room can have a more than adequate screen resolution.
The ideal dimension of a projection screen is defined by its base which corresponds to its width. To know the size of the canvas you will need, you need to measure your distance from the back. This distance must be three times the height of the screen. For the best visual comfort, the range required for a 2m40 base screen and a resolution of 16: 9 is 4 meters. It will be necessary to anticipate the size of the display according to its base.
The Format of the Image
There are several image formats. If the canvas is intended for versatile use such as the projection of TV shows and reports or concerts, our buying guide for the best projection screens advises the consumer format of 4: 3.
On the other hand, if the canvas is primarily intended to watch DVD movies, prefer the model in 16: 9. The 16: 9 format canvases are available in two resolutions, that is, 1280 × 720 or HD Ready, and 1920 × 1080 or full HD.
The Gain of the Canvas
The benefit of the canvas is a vital choice criterion. In a room where the exact conditions of a real cinema are met, a canvas with the least gain is recommended. On the other hand, a high-gain canvas is recommended for daytime projections; this is the type of screen that is approved for professional use.
After exploring all these basic features, now is the time to move on to the essential question: where to buy a new projection screen? The models on the market are numerous; the most sophisticated models are not necessarily the best performers, it must be agreed.

The Materials
The materials of manufacture in this type of projection articles are very important; These will determine the sharpness of what is projected and will prevent you from having distortions. However, you should take into account that the quality of the reproduction will also be determined by the equipment you use, not just the screen.
These are mostly made of specialized plastic that prevents light from bouncing in them and mostly come in a matte color to avoid brightness beyond those that are projected by presentations, photos, videos or movies.
There are some models that have a frame all around the screen; this will help with the contrasts since it will avoid being confused with the colors behind the projection if it is the case of having a white wall.
The Price
One of the points that always determines our purchases are costs, so being able to know how much each team costs before choosing ours is paramount. It is important that you know that the prices shown in this purchasing guide are clearly referential and may vary at the time of your purchase.
When reviewing the different brands that offer for sale project screens we can find from those that are quite expensive, but of very good quality, to those that are simpler, but good and economical, fitting your budget.
Some of the prices you will get in the market range from 50 euros and up. The simplest and they are not to fix them on the wall or ceiling may be the cheapest in the market and give you the ease of moving them.
How to choose the size of your projector screen?
Choosing the right size of a projector screen is trying to determine which are called the dimensions of its base. In other words, it will be a question of defining the width of the desired image. The factors to consider are;
The projection distance
The maximum projection ratio
The minimum projection ratio of your outdoor video projector
Thus, two simple divisions will be enough for you to make your choice. In the end, you will get a range between a minimum base and a maximum base that will allow you to sort through our wide selection of projection screens. Be careful not to see too big, also think your ceiling height and your visual comfort!
The different types of Projection Screen
Roll-up screens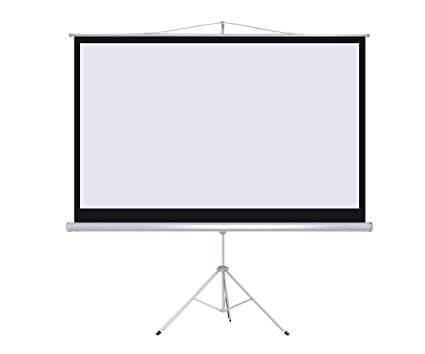 The projection screens under housing offer the advantage of remaining discreet once installed in your living room. The projection screen is concealed under the housing and will only take place at the moment of use to adapt, according to the models, the 16: 9, 4: 3 and 1: 1 format.
These projection screens can be manual or motorized. The motorized versions are controlled via remote control and are often compatible with a home automation system. It is, therefore, a discreet and versatile solution that will suit many uses.
Fixed screens on a frame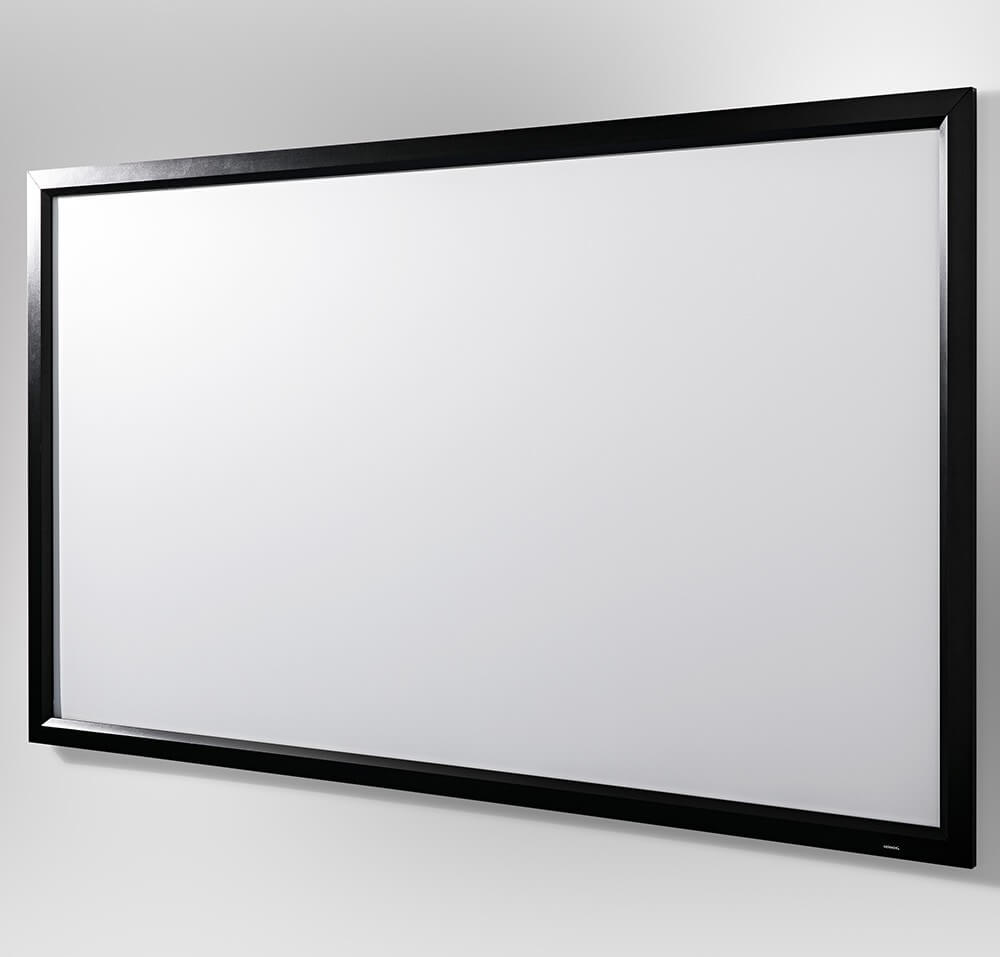 The fixed frame displays provide outstanding picture quality for home theatre use. While less discreet than the screens under housing, the fixed screens on frame bring the ideal solution to constitute a cinema dedicated to the home.
The primary interest of these projection screens lies in the quality of the image. Their entirely flat and taut surface ensures an optimal image geometry that will finally do justice to your projector.
In the end, if you are thinking of your home theatre, these screens are for you.
The pull-up screens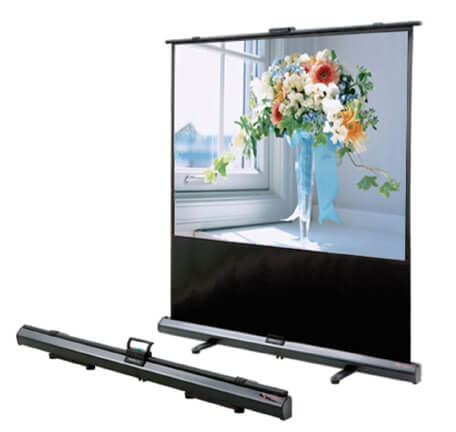 The pull-up type screens offer excellent quality for the home theatre and this with little installation constraints. These screens are primarily intended for those who wish to enjoy the benefits of a screen casing without having to fix it to the wall or ceiling.
Aesthetic and discreet, the pull-ups are designed to be directly placed on the floor or a piece of furniture. Some models are motorized, controllable with remote control, and intended for a home automation system.
These screens are generally a perfect compromise between image quality and integration into your interior.
Tripod Screens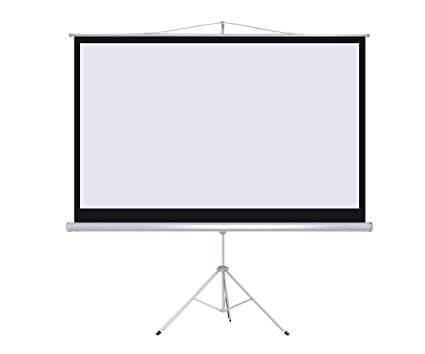 The tripod screens open the doors of the video projection without any constraints of installation. More often used in the professional world, tripod projection screens allow you to enjoy a video projector without cluttering your living room.
They can indeed be stored and deployed in the blink of an eye for a home theatre session. It should also be noted that some models offer an adjustable picture size to enjoy both 16: 9 and 4: 3 or 1: 1.
The tripod projection screens are ultimately perfect for occasional use.
Which projection screen canvas should you focus on?
The gain of the canvas
Why pay attention to the benefit of the canvas? If the brightness of your projector is too low for a quality image, a canvas with a higher gain may be the solution for your cinema sessions. The benefit of a canvas is its ability to focus light in favor of contrast and brightness.
Also, under ideal conditions, it is appropriate to use a so-called matt white screen, a canvas with a gain of 1 to 1.1. The lower the brightness of the projector, the higher the gain of the fabric will be significant. It will, therefore, be necessary to move towards so-called pearlescent or micropellets webs, that is to say with a gain of between 2.1 to 2.7.
The edges and the extra-drop
The black edges, present on a significant majority of the screens, allow delineating the outlines of the projected image accurately.
Some models propose them in black velvet to avoid any reflection of the light. It should be noted that they also offer advantages of viewing comfort by making it possible to increase the impression of contrast. Blacks look darker; color renders become more precise. Also, on some projection screens, the lower or upper black bands of the canvas are more significant. This is called the extra drops and this is what allows us to adjust the adjustment of the projection height.
Is a screen transonic or not?
Choose a transonic canvas, and it is the insurance to live your projections as if you were in the cinema. Indeed, in the cinemas, the central speaker and the main speakers are positioned behind the projection screen.
This configuration faithfully reproduces the origin of sounds and especially voices. A transonic canvas is quite close to a classic canvas, except that it is microperforated with multiple small holes allowing the sound of the speakers to pass. Its perfectly smooth surface provides sharpness and colorimetry much higher than those of woven fabrics.
Conclusion
This was all about the best outdoor projector Screens, I hope you like my research-based reviews and guide.
Feel free to post your comments and feedback in the 'comment section'.
Top-Rated Outdoor Projector Screens of 2023
[amazon bestseller="Outdoor Projector Screens" items="5" template="table"]